Come one, come all to Coggin DeLand Honda!
Are you looking for an eco-friendly and fun vehicle?
Are you anticipating a tax break of up to $7,800 because of your car?
Are you a fan of Honda and are ready to experience an electric vehicle?
If you answered yes to any of those, or maybe all of those questions, the Honda Clarity Plug-In may be the vehicle just for you!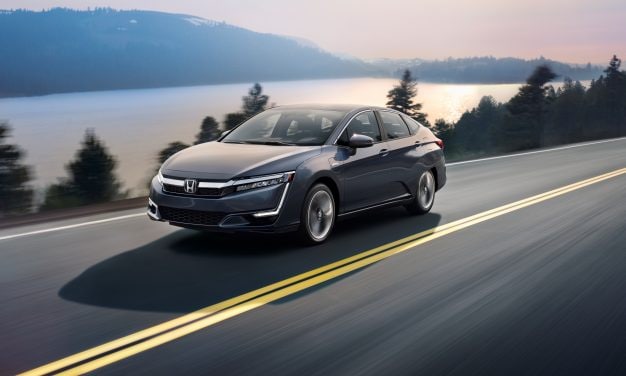 The Honda Clarity is aimed at accelerating the deployment of advanced electrified powertrain technology and bringing electrified vehicles further into the mainstream," said Jeff Conrad, Senior Vice President of American Honda Motor Co., Inc., at an auto show press conference back in 2017. With the world advancing and many new auto systems being created to run solemly based on energy and technology around it, there is no better thing than the Clarity Plug-In.
Having both options to provide electric power along with your traditional gas pump, you get the best of both worlds with the Clarity Plug-In. Honda describes the vehicle as an advanced hybrid that lets your solemly drive on power alone, and then tap into the gas engine to for longer drives. Many people stray away from electric vehicles due to the mileage restriction that may cap many out on their longer commutes, so the Honda Clarity Hybrid helps you survive those longer drives.
Streamlines exterior designs, eco-concious material & Honda Sensing coming standard will give you that piece of mind and inner clarity that everyone searches for during their drive.
Stop by Coggin DeLand Honda today to test drive Honda's Hybrid to stay ahead of the game! The future is technology and Honda is working to stay ahead of the game to provide you with the best automotive experience. With the Honda Clarity Plug-In, you are not only saving time and money on gasoline, but investing in the future and its safety. Test the hybrid to feel the driving experience you and the environment deserve!
See our current Honda Clarity Plug-In inventory here!